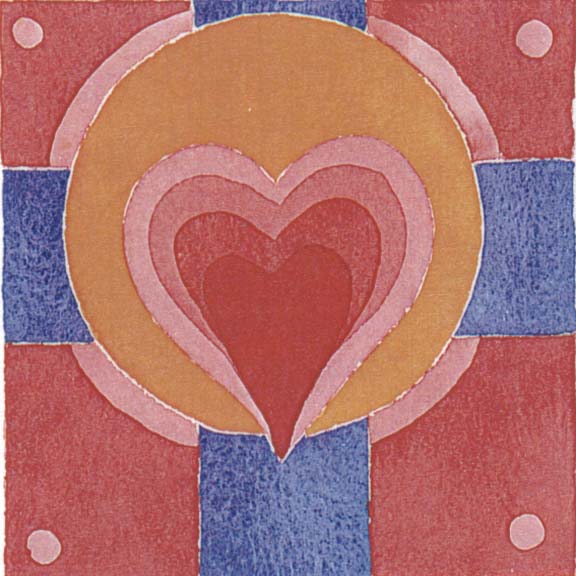 REFERENCES IN SUPPORT OF THE INTUITIVE HEART DISCOVERY PROCESS
AND THE
EDGAR CAYCE CERTIFICATION TRAINING
We Have Three Types of References to Present:
1) Peer reviewed published articles on research with Intuitive Heart Discovery Tools
2) Statements published by professional peers on the Intuitive Heart Discovery
3) Evaluations written by students of the Intuitive Heart training
Our research-based training program assures the quality and effectiveness of what is being offered, and it is continually improved.

Research--both personal growth work and through sharing with others--that led to the Intuitive Heart Discovery tools and the Edgar Cayce Intuitive Heart Discovery Group has resulted in several milestones over the past four decades: Peer-reviewed articles published in professional, scholarly journals. Click here to explore them.

Our published research papers are part of our "open source" philosophy, unique in the domain of intuition training.
"As a teacher and author of books on intuition, I applaud so many of the features in this book." Marcia Emery, Ph.D., author of The Intuitive Healer.
Professional intuition trainers have recognized and written about the unique value of Henry's Intuitive Heart Discovery tools. Click here to explore them.
"Henry's Dream Tent birthed a novel procedure--the Dream Helper Ceremony. A surrogate group of "Good Samaritan" dreamers dream for a troubled person's undisclosed problem. They do it simply by setting the intention to do so." Stephan A. Schwartz, author of Opening to the Infinite.
Participants in our training activities have written evaluations of the Big House program and of our "Inspired Heart" meditation process. Click here to explore them.
* THE EDGAR CAYCE INSTITUTE FOR INTUITIVE STUDIES * SHARING THE INTUITIVE HEART *
FOR FURTHER INFORMATION OR SERVICE CONTACT HENRY.REED@ATLANTICUNIV.EDU
COPYRIGHT C 2013 HENRY REED EDGAR CAYCE INSTITUTE FOR INTUITIVE STUDIES