THE INTUITIVE HEART DISCOVERY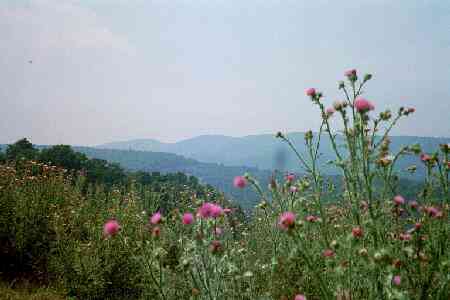 BORN AND BRED AMONG PEOPLE INVOLVED IN EDGAR CAYCE ACTIVITIES AT THE A.R.E. CAMP IN THE APPALACHIAN BLUE RIDGE MOUNTAINS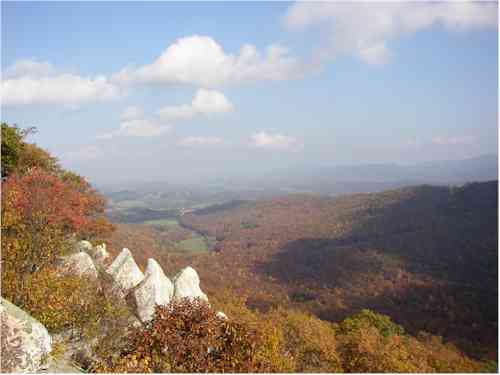 HOME OF THE INTUITIVE HEART DISCOVERY PROGRAM
Opportunity 1:
Intuitive Heart Discovery and Personalization Training
Big House Lodge, Cedar Springs, VA June 9-15, 2013,
Followed by One Year Monthly Mentoring
You will benefit from learning how to realize your Intuitive Heart by sharing it with others
if
You wish to increase your own intuitive skills and fnd our unique approach attractive and consistent with your ideals

You are looking for a practical, yet spiritually oriented way of being of service to others

You are a professional "Lightworker," looking for additional ways of serving your clients

You are a licensed health care provider seeking specialized training in the use of intuition in your practice

You are a social activist or entrepreneur looking for effective methods for nurturing collective inspiration

You are interested in research on unconscious communication and wish to explore its practical, prosocial applications

You are a student of Edgar Cayce and want to involve yourself in a leading edge venture implementing his ideals

You are a researcher of new models for social change and wish to experience a significant movement

You are an explorer of alternate realities and wish to discover what the Intuitive Heart reveals

You... (let us know!)

I'm deeply trained and ingrained in both the Edgar Cayce and Carl Jung traditions. I chose to pursue a career inventing methods to apply Cayce's insights over a career as a Jungian analyst primarily because 1) while the Jungian model assumes a well trained and well paid expert, the Cayce model is based upon a self-help group of idealistically oriented people, and 2) while analysis had been thoroughly studied, no one had really invented a self-help group that used intuitive methods to teach a "new vision" of spirituality and healing. I rose to that challenge. It began with dreams. It led to the discovery of the Intuitive Heart.
Henry Reed, Ph.D.
Director, Edgar Cayce Institute for Intuitive Studies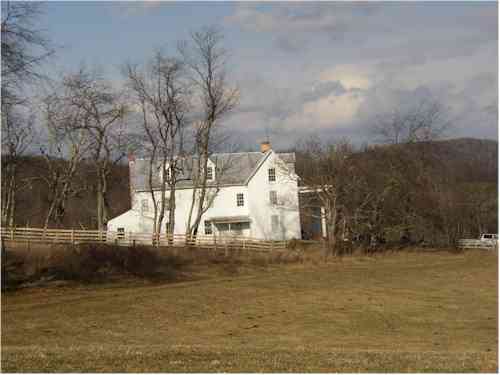 An examination of the history of the Intuitive Heart work reveals that it's origin story, its "provenance," as it were, involves people who are working with each other to apply ideas from the Edgar Cayce readings.
As you engage this training, you will be able to
Shift quickly and easily into a parasympathetic state of functioning to relieve stress and energize the mind-body-spirit team

Access heart awareness easily in most all contexts to initiate special intuitive functioning

Experience intuitive empathy through the channel of a heart connection

Tune into the reverie level of the mind to perceive the unseen environment and to receive visionary guidance

Access inspiration from the "Higher Self" or "Heart" or "God" by several different methods

Make connections among diverse intuitional sources of information to get the bigger picture

Engage others in consensual intuition for problem solving

Use these skills and others to encourage your family, friends, colleagues and clients to realize their intuitive hearts
Opportunity 2:





Become an Intuitive Heart Provider,




Certified by the Edgar Cayce Institute for Intuitive Studies



As you gain confidence in your personal use and sharing of these skills, you'll be able to evolve even more as you begin serving others by preparing for and conducting an Edgar Cayce Intuitive Heart Discovery Group,
to
Teaching them a form of meditation that non meditators find easy and brings about immediate feelings of bliss and motivation to practice, and which meditators find more rewarding than their current methods

Training them how to use this special meditation to look within their heart for guidance and inspiration

Hosting a "Discover Your Hidden Dream Power" workshop

Setting up a special dream healing circle to help someone in distress

Performing a personal "Creative Soul Retrieval" service over the phone for those in need

Offering unique intuitive divination services for both casual and devoted seekers

Sharing intuitive guidance with those seeking your counsel

Conducting your Intuitive Heart Discovery Group for Certifcation by ECIIS

Using the Intuitive Heart Discovery Methods to create extraordinarily meaningful learning situations in your current professional context

And .... (... as a Certified Provider, you'll be admitted to a special community of ongoing learners who are continually finding new ways of using the Intuitive Heart skills to make things easier, more fun, and profoundly more interesting and productive...)
Tailor the Training to Your Personal Situation and Mission in Life.

Which Opportunity is the Best Fit for You?


The residential, Big House segment trains in the Intuitive Heart Discovery tools themselves. The Personalization segment follows afterwards, where each participant begins to apply each tool in turn, both personally, and sharing it with a designated colleague from the Big House training. The personalized mentoring works with the student's intentions, whether personal, professional, or both, and trains the use of theskills in the relevant contexts.

The Certification segment involves the participant undertaking to lead a six week group, documenting the event, to earn a certificate as Provider.

Your Choices:

Opportunity 1: Enjoy Big House Discovery and IH Personalization without committing to certification.
Opportunity 2: Having discovered the IH tools, register for the certification training.
Opportunity 3: Commit to all three segments at one time.